Bremerton, WA – SAFE Boats International is excited to announce a formal Partnership Agreement with Diverse Marine. For the past three years SAFE Boats has been working with Diverse Marine promoting SAFE Boat designs in European markets. This new arrangement brings Diverse Marine's proven Crew Transfer Vessel designs and experience to the US Offshore Wind Market.

In support of the Biden Administration's call to build a clean energy economy, the domestic offshore wind market is burgeoning with rapid approvals primarily in the northeast. This commitment was emphasized in May with the administration's final approval of Vineyard Wind, the first US industrial-scale offshore wind project.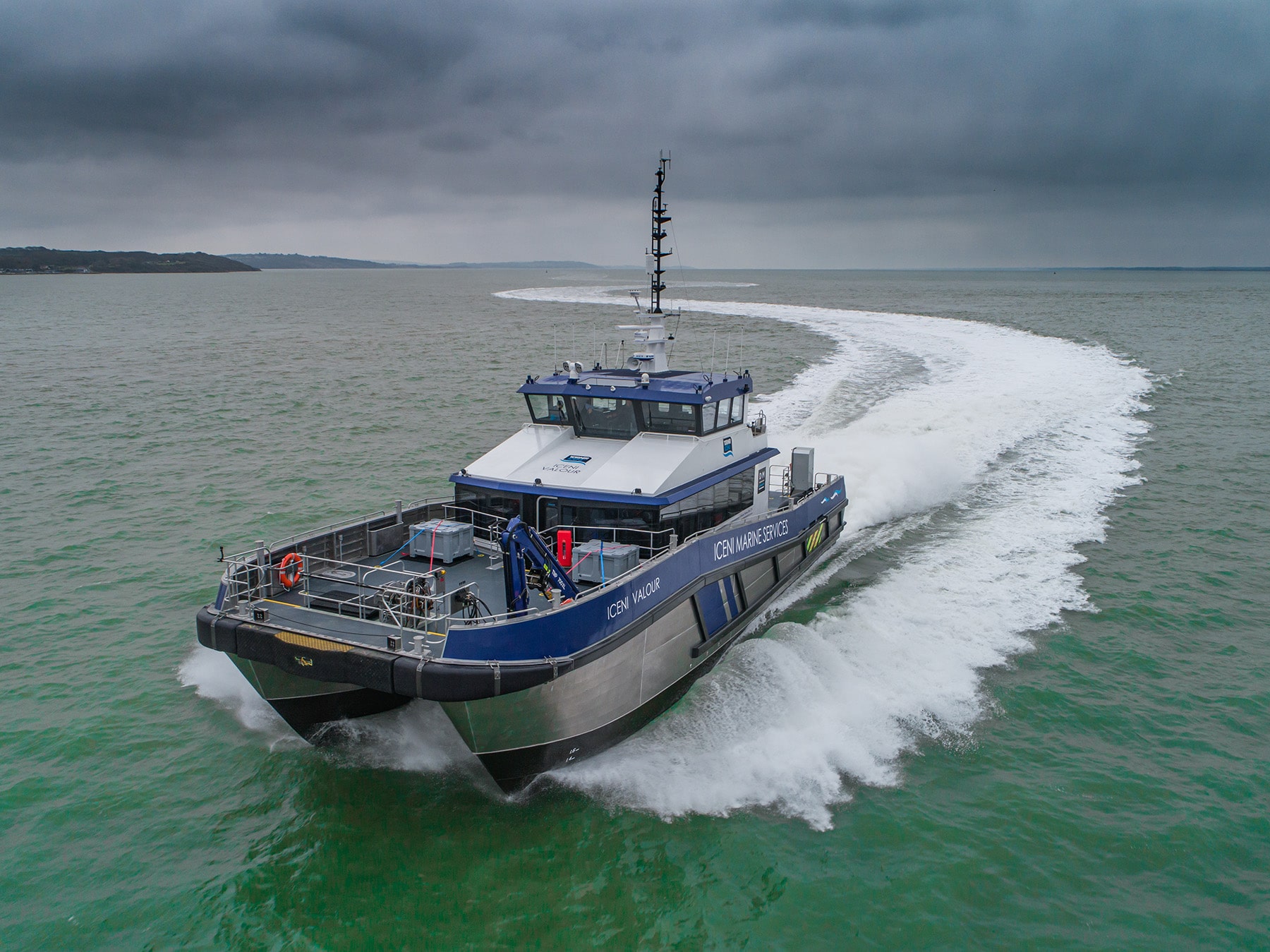 Ben Colman, Director of Diverse Marine states, "We are delighted to have completed the partnership agreement with SAFE Boats International. Under the agreement we will share our designs and lend marketing and production support to SAFE Boats for construction principally of offshore wind crew transfer vessels but can be extended to any vessel on our portfolio. We have worked with SAFE Boats for a number of years now in the UK and have established a strong relationship in many sectors. Our hope is we can share our experience to reduce the first of class production costs for CTV's in the emerging American market."

Richard Schwarz, CEO of SAFE Boats said, "The signing of this partnership agreement is an exciting step in our drive to bring class-leading designs and industry expertise to US offshore wind. SAFE Boats and Diverse Marine both have long histories of delivering robust, reliable solutions for government and commercial customers around the globe. This agreement now brings the complementary experience of our two industry-leading companies to the emerging US offshore wind market. Our combined experience and shared values create a unique opportunity to bring Diverse Marine's proven CTV designs and experience to the US. This agreement is the next step in our ongoing relationship with Diverse Marine and a continuation of our efforts to partner with leading designers and builders around the world."

Through this partnership, SAFE Boats and Diverse will continue their collaboration in pursuit of emerging offshore wind vessel opportunities.

ABOUT SAFE BOATS INTERNATIONAL:
SAFE Boats International is a leading supplier of purpose-built, well-crafted aluminum boats for government first responders and militaries as well as commercial, research, and private use. SAFE Boats are trusted by state and federal agencies and municipalities big and small and can be found in use all over the world and in nearly every state in the U.S. The quality of SAFE Boats' engineering, design, and manufacturing has delivered millions of hours on the water with no hull failures. This achievement has earned SAFE Boats the reputation as a "career boat" – an operator can quite easily retire from the same boat they start on – a testament to the craftsmanship, reliability and ruggedness of every SAFE Boat.

ABOUT DIVERSE MARINE:
Diverse Marine is a specialised commercial and military shipbuilder based in Cowes, United Kingdom on the Isle of Wight. The respected yard has an industry-leading reputation and track history of delivering crew transfer vessels to the offshore wind industry, military vessels, survey craft, workboats and RIB's. In addition to newbuilding, the shipyard also has a vessel refit team working for many commercial clients including the RNLI.