Inspired by the rough waters and rocky shores of the Puget Sound, we wanted to completely rethink boat design from the human experience because the most stressful part about a boat, is actually being on the boat.
What if it gets really rough out? Will my crew and passengers be comfortable? What about captain and crew fatigue from wave impact? What if it breaks down? What if we hit debris in the water? What's that noise? How easy will it be to fix?
Ultimately, we wanted to ensure that any boat we built would take the beating of the water, protecting our operators.
So, we started inventing custom designs and supporting technology like our industry-leading and patented foam collar for impact and floatation. We created sound-dampening hull designs for reduced acoustics and noise pollution in the cabin. We developed performance fin technology to allow our boats to corner tighter at high speeds for maximum maneuverability. We optimized our V-shaped hull and deadrise combination that allows our patrol boat models to slice through rough water with minimal impact. And, we were early adopters of proven new technology like shock-mitigating seating to reduce operator fatigue and impact.
This simple philosophy from our little boutique shop earned us a reputation for building the safest, toughest, and most confident-handling boats around the Sound.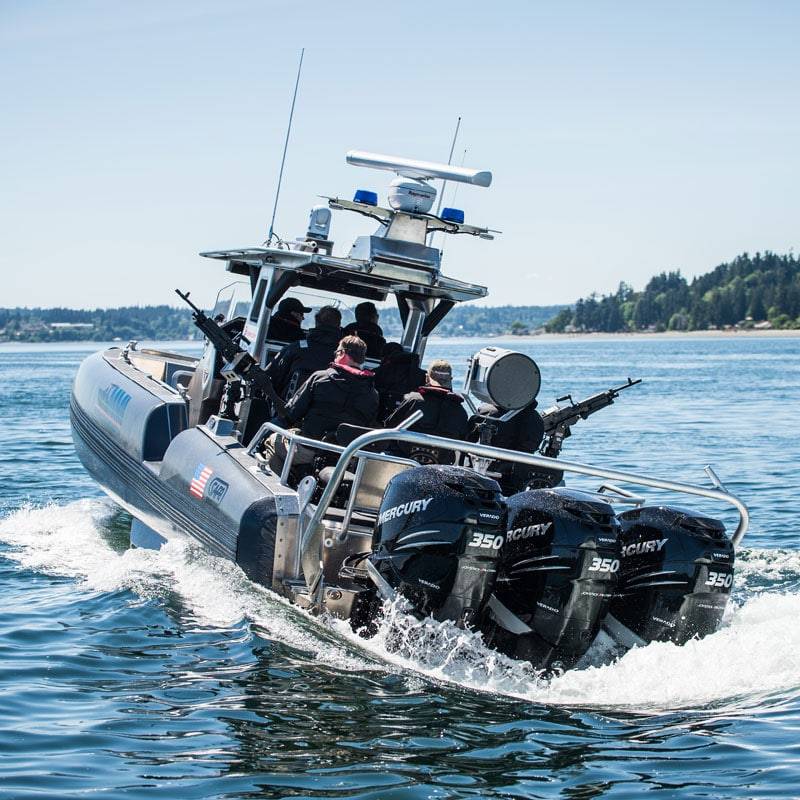 Boat Models
Every SAFE Boat starts with a hull designed to displace kinetic energy while under way. Aluminum has several distinct advantages over fiberglass, from less day-to-day maintenance to ease of repair. Our hulls are constructed from marine-grade 5086 aluminum and are designed with performance and integrity top of mind.

World-class Manufacturing
From its people to its processes, SAFE Boats has the best. We employ highly qualified experts to build our boats and we equip these professionals with the latest manufacturing tools and technology to get the job done--on time and to specification.
Learn More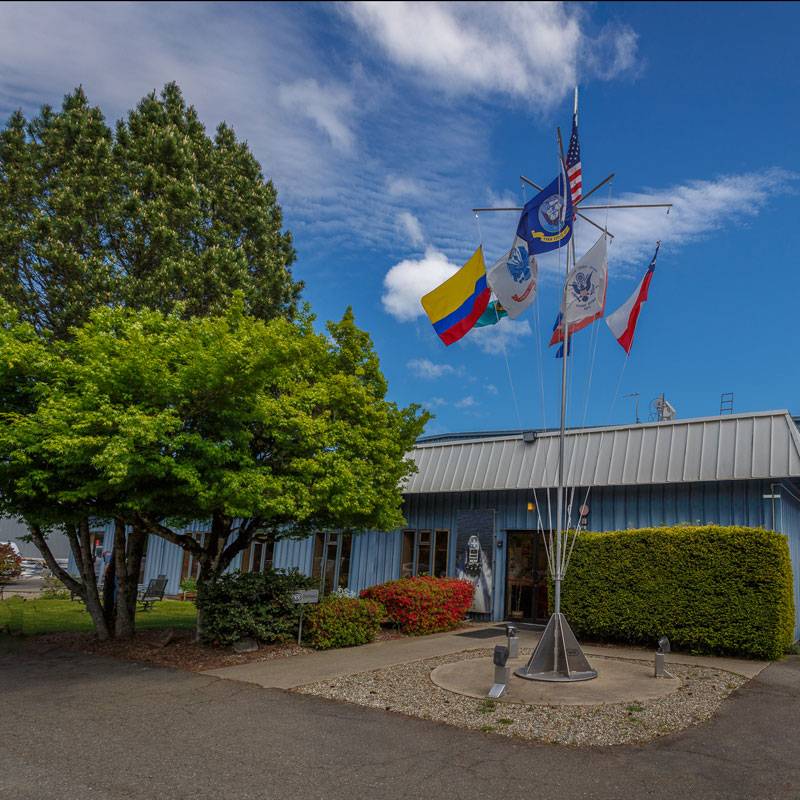 SAFE's Service and Warranty department is staffed by some of the most knowledgeable technicians and logisticians in the business. In addition, we have longstanding relationships with OEMs as well as our own OEM-certified experts. These unique ties and our extensive product knowledge enable us to extend our support far beyond what you might expect from a boat manufacturer.
SAFE Boat's warranty provides direct access to a support group of highly trained experts to meet all our customers' service and warranty needs. Our boats come with an industry-leading warranty on all major structures and systems which includes OEM system and component support.
We are dedicated to ensuring your organization and personnel are better  equipped and trained in order to safely and successfully complete the mission.